My Salvation Story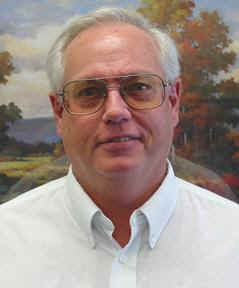 I was born the son of Harry and Grace Roberts on November 1, 1947, in Miami, Florida. I lived my entire youth in Miami until joining the United States Navy in November, 1965, at age 18. The city of Miami was a great place to live in those days, and I am sure that for some it still is.
At age 7, I can remember my aunt Francis coming to our house, and inviting us to come to church with her. The Northwest Baptist Church had recently been established as a mission, and Rev. Homer G. Lindsay, Jr. had been called as pastor. We began to attend.
Our area of town was growing rapidly, and it wasn't long before a few hundred people were in attendance each Sunday. My Sunday School class met outdoors under a canvas top because of the lack of building space. To this day, I can recall the excitement of being part of this work of God.
At age 9, I went forward in a Sunday morning service during the invitation time. Pastor Lindsay asked me if I wanted to accept Jesus as my personal Saviour. I said "Yes", but really had no idea what was happening. I was handed off to a deacon who asked me a few questions, prayed with me, and filled out the card. I was presented to the church, and baptized the next Sunday evening. At the conclusion of that service, both my father and sister made professions of faith in Christ, and were baptized shortly thereafter. The circle appeared to be complete.
Over the next few years, I began to exhibit several sinful habits in my life. These became apparent to my mother, who took me aside one afternoon after school, and asked me if I was certain of my salvation. I remember being offended at her inquiry. I responded in a surly manner, citing my faithful church attendance, my membership in the Crusaders for Christ Club, my participation in door-to-door visitation each Saturday morning, and the fact that I carried my Bible to school on the top of my books, as evidence of being saved. This seemed to placate her for the moment, and she said, "Okay, I just felt like I had to ask."
That little session may have made her feel a little more at ease about the condition of her son, but for me it was the beginning of Holy Ghost conviction. Over the next three months, her question gnawed at me on the inside. I can identify with the apostle Paul, to whom Jesus remarked that he was kicking against the pricks (of conviction). This period culminated on a Sunday evening in November, 1959, after Pastor Lindsay had preached a message on the Second Coming of Christ. I laid on my bed that night looking out the window at a cloudless, star-smitten sky. The Holy Spirit was provoking thoughts of Christ's coming, and led me to the conclusion that I would be left behind. He convinced me I was lost, and unprepared to meet the Lord! He made it clear that I had never been born again!
Well, this was quite an awakening for me. I have come to understand over the years that this realization of my need was a gift of God's grace, pure and simple. I reached over, turned on my bedside lamp, and opened my Bible to John 3:16. I read this verse with understanding for the first time. Every time I read the word "whosoever" the Spirit would speak "Don" to my heart. God was calling me to salvation on a personal level by His Spirit through the Word. After reading the verse several times, I closed the Bible, and turned out the light. I remember laying there for several minutes pondering my need. I knew I was lost, and perishing without Jesus. I finally slipped to my knees, and offered this prayer. "Dear Lord Jesus, I know that I am a sinner, and that without you I would go to hell. Dear Jesus, please come into my heart, and take away my sins, and give me eternal life. Thank you, Jesus, for dying for me. In Jesus Name, Amen!" Somewhere between "come into my heart" and "give me eternal life" I was born again. The burden of sin was lifted, and the peace of God filled my heart. I climbed back into bed knowing all was well with my soul.